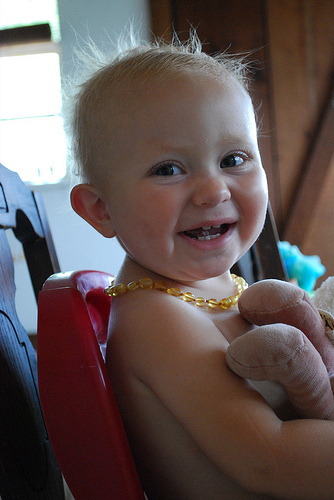 Do you or anyone you know use amber necklaces to relieve teething pain?
As a mother-child nurse, I am always skeptical about such claims when it comes to putting a child at risk.
What do you think about product claims that have no scientific evidence when it comes to children and baby items?
I am very leery, especially if there is any possibility of harm when using these necklaces even if they do "work".
Conclusion

This is an easy call.

The complete lack of any good evidence that amber necklaces relieve teething pain means that there is absolutely no benefit to offset the risk of wearing them.

Remember that in risk assessment, the size of the risk depends on two factors –

the likelihood of the event happening,

and
the severity of the consequences.

In this case, one consequence could be death by choking, and in my book, that rules them out completely. I'm disgusted that they are sold in some pharmacies (here).