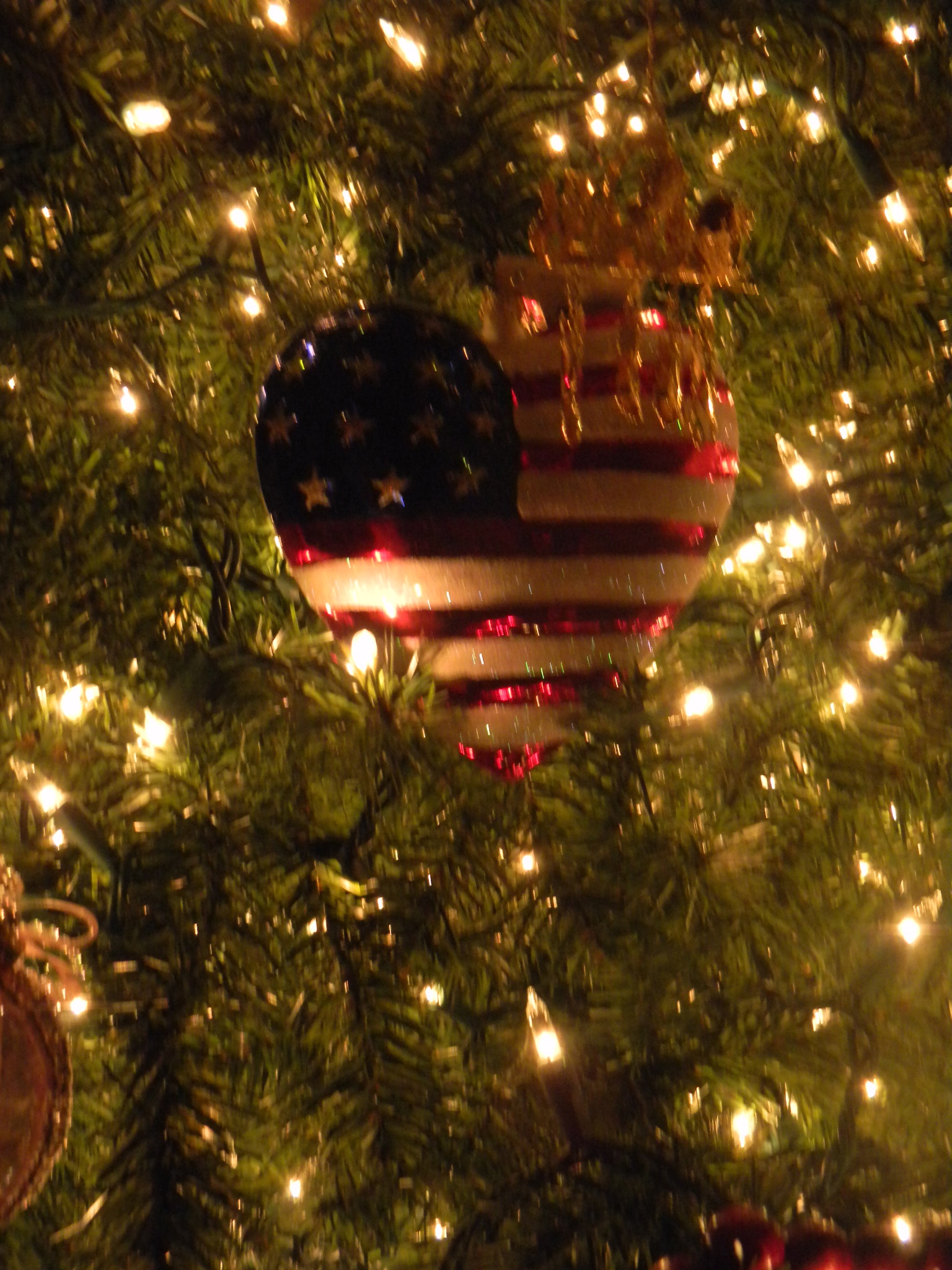 This has been hectic week and this morning there is a quiet settling over our home…
It has been many years since our last bout with "flu" during the holidays. When my own kids were very young, I recall spending two nights sleeping in the pediatric unit at our local Florida hospital while my beloved mother took care of my other child at home.
As a young mom, who was also a pediatric nurse, I simply ran with it and with the help of my family we pulled off Christmas.
When "In Flu Enza" arrived and changed our Christmas 2012 plans…I wasn't sure I could pull off changing from Christmas dinner to Christmas "brunch"…but with the help from "family" …we were all able to prevent the "Grinch from Stealing our Christmas".
Last night after all the excitement of the day was over…I stood on the staircase landing and looked at our Christmas tree that has adorned our living room for the past 18 years. In all its splendor it stood there, its' glowing lights reminding me of all those who have shared Christmas with us over the years.
For a few fleeting moments, I visited Christmas Past and saw my sweet mother and uncle sitting on the sofa sharing the excitement of Christmas morning…it has been over 12 years since they sat in that spot together but it seems just yesterday…there they were ….
For a couple of years, my husband's mom shared Christmas and Chanukah with us…she too sat on the sofa….enjoying the holiday excitement.
Christmas Present…my husband and I are now the "elders"…this morning we sat together on the same sofa watching over the Christmas excitement.
Christmas Future…I don't know what you have in store…but bring on 2013!