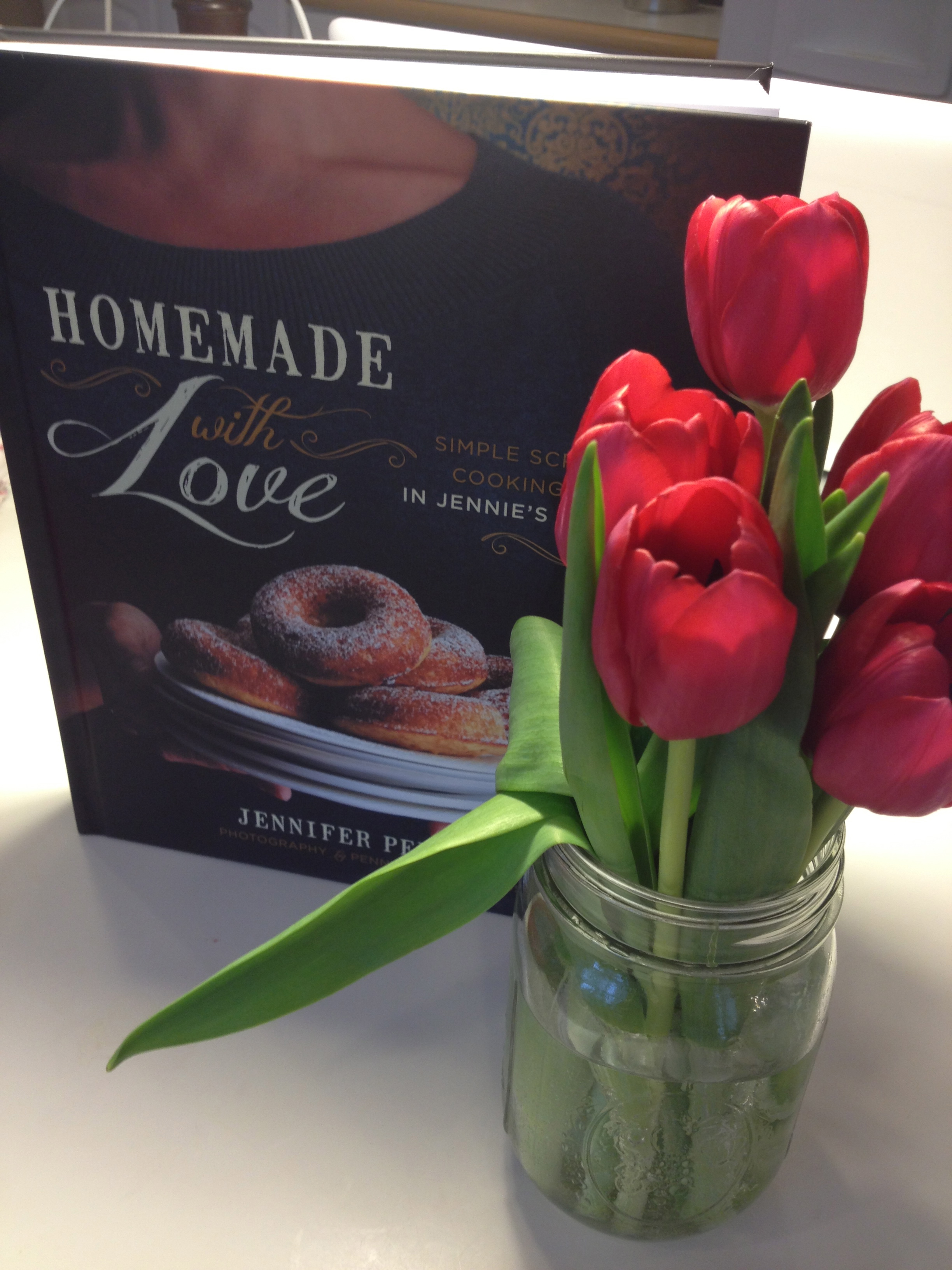 Cooking for kids…always a challenge
I love to cook…but over the years my "go to meals" have changed…
and
become somewhat boring…
enter
Jennie Perillo, InJenniesKitchen and her book Homemade with Love.
I was losing my edge especially now…
that I very often am cooking for three generations in one house.
This morning, I read this piece from Jennie's recipes in Relish Magazine
and
I  smiled…as I adore pesto…
I have decided to try using parsley instead of my usual basil, omit the pistachios since….
there is a "nut allergy" in our family
I will add cheese to liven up the flavor.
I'll be the first to admit that when I think about cooking for kids, pesto isn't the first recipe that comes to mind. Yes, there are adventurous eaters out there, you know, those kids whose parents' claim they eat everything. To that, I say spill the beans. No one likes everything, including myself, a professional food writer and recipe developer—and that's okay. This is perhaps the most important tidbit of advice to remember when you approach feeding your children.

via