This video shows a dad "fighting" with his baby. To me this borders on child abuse. I know that dad is trying to be funny but at the baby's expense…therefore …NOT FUNNY.
Just like teasing this kind of "baby rough housing" seems over the top especially when you make a video of it and you are able to see the baby's facial and physical reactions to the actions of his dad.
What do you think?
To me, making a You-tube video, "Fighting with Baby", actually encourages other parents to rough house with the babies in their lives.
This is just not funny…
Babies are learning trust especially in their caregivers; here we see the baby's father literally throwing him onto the bed…twisting him around his arm and tickling him silly. The baby then tries to defend himself by "hitting" dad in the face only to be thwarted in his self-defending efforts.
I love social media and baby/kid videos but this video makes me sick as I watch it. I would like to see it taken down and a statement from the dad apologizing for using his son to publicize his own career. I would also like him to say that this activity could be emotionally and physically harmful.
Some people think that baby's are "things" and have very few needs since they seem to just eat, sleep and cry. This is simply not so.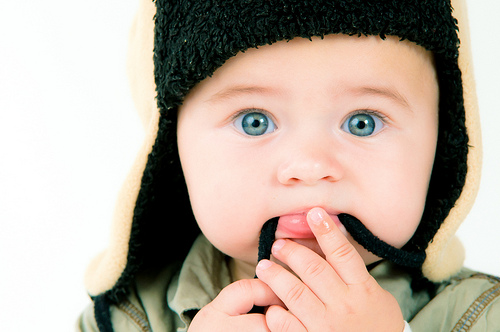 Babies are developing  emotionally and physically at a very fast rate during their first year of life…parents and caregivers have a major role in this development. "Fighting" with baby is something we should not ever consider during this time.
At the very least: This video should come with a disclaimer.