Weekly Review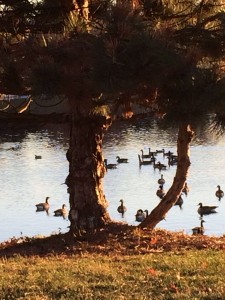 Each week, so many interesting reads come across my feed that I want to share. It is truly impossibly difficult to sometimes choose which ones to include here.
Right now, my day in brief review so far, I am in the midst of doing laundry and there are six minutes left in the last cycle so, here I am blogging.
I have managed to complete some morning chores, making beds, straightening up, grocery shopping and dish doing along with some phone calls while driving.
This week, the news has been horrible particularly the last 24 hours. A commercial jet blown out of the air without warning is a horrendous tragedy for the world and especially for the family and friends of those killed while simply flying from Amsterdam to Malaysia.
Washing machine has stopped…gotta go…temporarily No iron shirts in the dryer.
How do you answer your grandchildren and children's questions about things they are hearing on television concerning various tragic stories and serious world events. The Mother Company offers some suggestions:
Many of us keep the news away from our young children, though those with family and friends directly affected by tragic events don't have that luxury.   None of us want our children to live in fear, but we know they need to be prepared and have some understanding of how the world works.
Are we experiencing a modern parenting crisis? A British nanny believes that we are and she suggests 5 reasons for the cause of this crisis.
I generally am quite an optimistic person. I tend to believe that everything will work out for the best unless the evidence is overwhelmingly to the contrary, and anyone who knows me will tell you that I am not prone to drama. That's why when I say that modern parenting is in serious trouble — crisis, even — I hope you'll listen, and listen carefully. I've worked with children and their parents across two continents and two decades, and what I've seen in recent years alarms me. Here are the greatest problems, as I see them:

Wrinkle Guard is warning me…gotta get those shirts out and on hangers.
After reading Emma Jenner's 5 Causes of the Modern Parenting Crisis, I wrote a response on Today's Grandmum over at ChicagoNow
The parent-child relationship is so much more complicated than it looks. The five reasons that the British nanny discusses are just part of what goes into raising children.

5 Reasons Modern-Day Parenting Is in Crisis | Today's Grandmum.
These are my top three selections for review this week.
There are many more fascinating family, parenting, kids, and food articles to name just a few topics that I enjoy. It seems I cannot get enough time to read all of them
I hope that you get a chance to click on at least one review, if not all and you enjoy reading them.
What are some topics that you love to read about on the internet?
Each week, I will try and select some good articles that relate to parenting, kids and various other topics.
Look for "My Weekly Review" each Friday!