Weekend Picks from Parenting in the Loop
Here are my favorites for this week. I cannot believe that in two weeks it will be
Labor Day Weekend. Where did the summer go?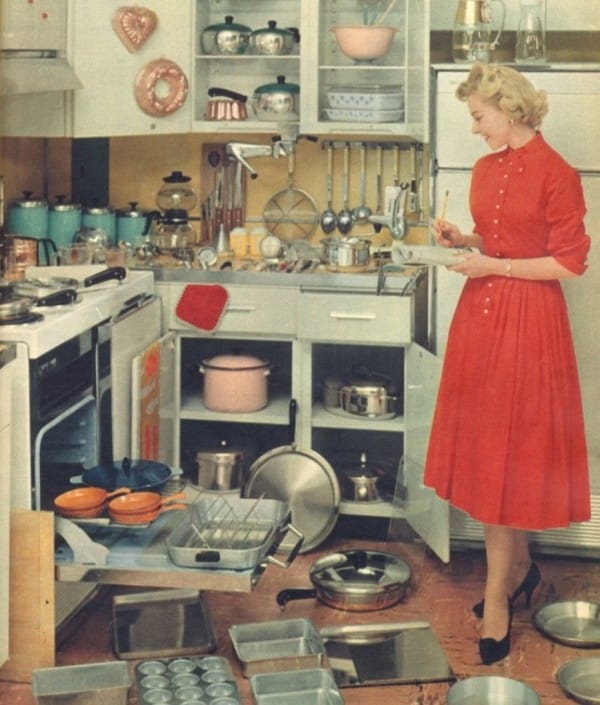 I Am "The Good Wife" circa 1955 in Spirit | Today's Grandmum
What a fascinating funny article that first appeared in 1955 when I was a child! Was this really what was expected of women in those days? Here is what I remember as a little girl from that era.
The Best Way to Put Baby to Sleep
If you want a restful night's sleep and you have a baby you might find this helpful. Everyone's baby is different but there are some things that can definitely help a baby to self soothe and actually become a good sleeper. A rested baby will help make your weekend more restful.
Dr. Judith Owens, a pediatrician who is the director of sleep medicine at Boston Children's Hospital, told me that she would focus here on what she termed "sleep onset associations." That is, on helping the children learn how to fall asleep independently at bedtime, which should then generalize to an ability to fall asleep when they wake in the night. So it's lovely to use the song at bedtime as a going-to-bed routine, but it's important that the actual moment of going to sleep should be after the bottle (and ideally, after brushing teeth after the bottle) and after the song. It may be that the baby who wakes and cannot soothe himself is actually falling asleep with the aid of the bottle and the song, and then finds himself without those props in the middle of the night. "What they want to do is clearly demarcate the soothing intervention on the part of the parents, the song and the bottle from the actual act of falling asleep," Dr. Owens said. That probably means moving the routines a little earlier, so that after the song is done, the babies get to fall asleep by themselves. And that, in turn, probably means some difficult nights. You can separate the twins for this transition period if you want, or keep them together; whatever you think would make it easier. Co-sleeping — unless it's something you believe in and want to practice over the long term — may just leave you with another sleep problem to solve down the line. But you want to get through this to a new equilibrium where you can all enjoy the song and the bedtime ritual. "Learning to self-soothe in regard to sleep is a real developmental skill," Dr. Owens said. "It can be taught, and it's an important milestone in self-regulation." Do you have a health question? Submit your question to Ask Well.
Source: Ask Well: The Best Way to Put Babies to Sleep – The New York Times
Should you salt your child's food?
A really good question since your child will be eating salt in various foods for a very long time. How young can a child start eating table salt on his food? Admittedly, I do not add salt to anything I make for my almost year old grandson and although the veggies, meats and starches taste very good unsalted they just might have a bit more of an enticing flavor with some added salt. I was happy to see this post in the NYT which helped me with my dilemma.
Is it safe to add salt to a 5-year-old's food? Reader Question • 175 votes A Yes, in moderation. High salt intake is linked with an increased risk of high blood pressure, and the American Heart Association and other groups recommend that children limit sodium intake to 1,500 to 2,300 milligrams a day (a teaspoon of salt contains about 2,300 milligrams of sodium). But kids typically get far more than that, usually from restaurant fare and processed foods, which account for 77 percent of the sodium in Americans' diets. "
Source: Should You Salt a Child's Food? – The New York Times
Have a good weekend everyone and enjoy some moments of gratitude.