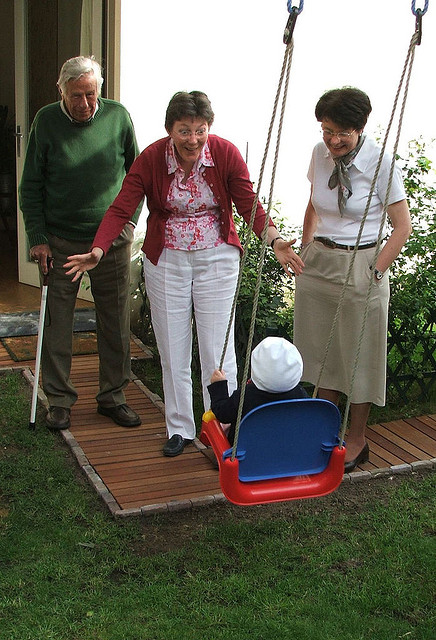 As a grandparent, I personally enjoy Grandparents.com. It provides some solid information from a grandparent perspective.
In my opinion, being a grandparent is one of the joys of life. Just when empty nesting is getting really boring along comes a "little one" to liven things up once again.
Empty nest was not something that I enjoyed…don't get me wrong, I do like down time,,, but my home was always full, so when it was just me and my husband…well it was too quiet.
For more years of our marriage than not, we were a three generation home and we are somewhat that way again. I grew up in a three generation home, so history repeats itself. I never really knew any other life but my husband was from more of an Ozzie and Harriet home so it took some adjustment for him.
Looking back, I would not change anything. Although in the midst of it all, there were definitely some "Calgon" moments…for those of you who remember back in the day, …"Calgon" bath salts promised to "take women away" from the daily household turmoil.
If you are a grandparent…or not, you might enjoy the Grandparents.com website.
Take a look and let me know what you think!
Gail Saltz Q&A: "My Granddaughter Told Me She's Gay. What Should I Say to Her? –Grandparents.com.