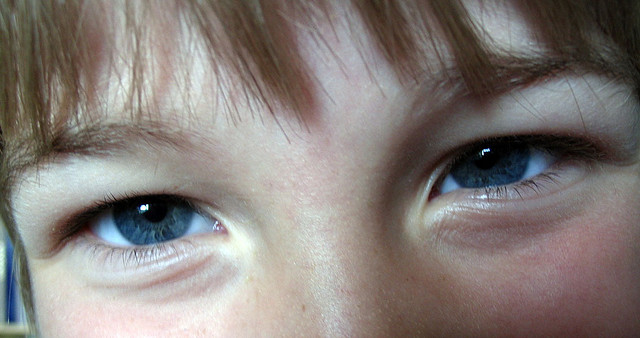 One of today's headlines included news that depressed kids are at risk for heart disease later in life. As a healthcare professional this is not really new to me but the fact that a study found this correlation is meaningful.
The findings suggest that the consequences of childhood depression reach beyond the emotional realm and can lead to long-term physical health problems. This makes early intervention — both to treat the depression and to encourage healthy habits, possibly preventing future heart problems — even more important.

An estimated 2 percent of school-aged children, those between 6 and 12 years old, appear to have a major depression at any given time. That widely cited statistic comes from a study published in 2000 in American Family Physician, the peer-reviewed journal of the American Academy of Family Physicians.

"I think the clinical implication of this finding is that if we know a child is experiencing depression, we can pay special, close attention to cardiovascular risk factors and try to deal with those things as early as possible," Carney said in an interview, "and then be able to prevent the onset of heart disease over time."

via Depressed Kids Risk Heart Disease Later – Heart Health Center – Everyday Health.
This is an important finding for the future health of our children and of course it is important for their current health.
If your child exhibits signs and symptoms of depression it is crucial that you are able to recognize them and then speak to your physician about what you are seeing.
No one wants to think that their own child or grandchild could actually be "depressed" at a young age but they can. Closing your eyes to it will not make depression go away it might even make it worse.
Signs and symptoms of depression in children include:

Irritability or anger.

Continuous feelings of sadness and hopelessness.

Social withdrawal.

Increased sensitivity to rejection.

Changes in appetite — either increased or decreased.

Changes in sleep — sleeplessness or excessive sleep.

Vocal outbursts or crying.

Difficulty concentrating.

Fatigue and low energy.

Physical complaints (such as stomachaches, headaches) that don't respond to treatment.

Reduced ability to function during events and activities at home or with friends, in school, extracurricular activities, and in other hobbies or interests.

Feelings of worthlessness or guilt.

Impaired thinking or concentration.

Thoughts of death or suicide

via Depression in Children: Symptoms and Common Types of Child Depression.
Although I have read that depression is not common in children younger than 12 years of age, as a clinician I have seen some very troubling depressive behavior in younger children.
Depression is treatable, but only if you seek help for it.
So, if you have questions about yourself or your child please check with your doctor or go to the nearest emergency room.