Weekend Reading:
Measles has reared its ugly head again and some parents are in an uproar over unvaccinated kids in school and public places who put children with compromised immune systems at risk. Some of these vulnerable children are on chemotherapy and cannot be immunized, they rely on "herd immunity" which is affected by anti-vaxers.
California is having some serious outbreaks which has brought this problem to the forefront again where it belongs until something is resolved.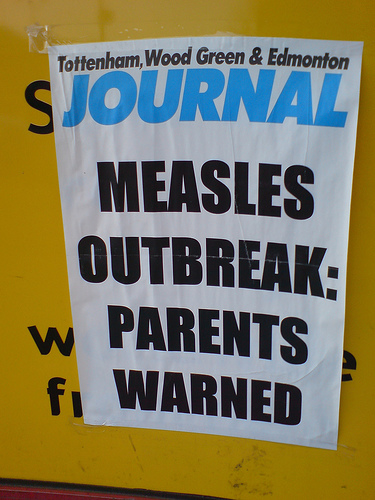 In Orange County, the highest rates of unvaccinated schoolchildren are in affluent and mostly white communities, especially in coastal South County.

For the first time since 2007, the number of Orange County kindergartners up to date on their vaccines did not fall this school year – instead, it rose almost 2 percentage points to 90.4 percent.

Still, that figure is below the 95 percent level of immunization coverage that health officials say is needed to prevent a widespread outbreak.
Have you found your child's passion?
building with blocksWhen you have a child with special needs, your mind tends to always center on the milestones you hope your child will achieve, and often forget that there are many things your child can already do, and often do very well. It's so easy to get wrapped up in therapy and homework. Often, you only see the areas that need improvement, and don't see (for lack of time or energy) the areas of talent or achievement. (Does this sound familiar?) When this happens, it is time to pause and breathe. And better yet, change your focus to take time to celebrate.
Do you take your child out of school for family vacations? This is another controversial topic this week. I did this with my own kids and they were fine but it really is a personal family and child issue. What do you think?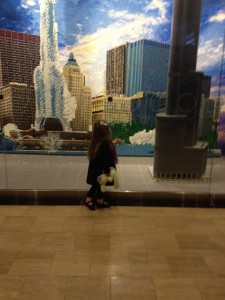 A recent article in the New York Times highlighted why taking your kids out of school for a family vacation can be beneficial for you, but a nightmare for teachers. Blogger Jessica Lahey, who is both a parent and teacher, says that while she's taken her children out of school for events she deemed valuable enough to warrant a school absence, it's also caused somewhat of a headache for those teachers who have to pre-plan packages of work for student absences. A few educators have even deemed it "illegal" and labeled such absences as truancy.

The subject seems like a hot debate. Some comments on the piece included:
Technically, it's telling the truth. I am taking my kid out of school for what the state has deemed an "illegal absence." That I talked to her teacher on meet the teacher night and emailed her about our upcoming trip doesn't matter. Nor does the fact that said teacher is putting together a packet of homework to do on the trip.

It's still "illegal."

I don't do anything illegal.
Another weekend is upon us and it is Super Bowl Sunday. Will you be watching? Have a great couple of days! Thanks for reading! Lorette