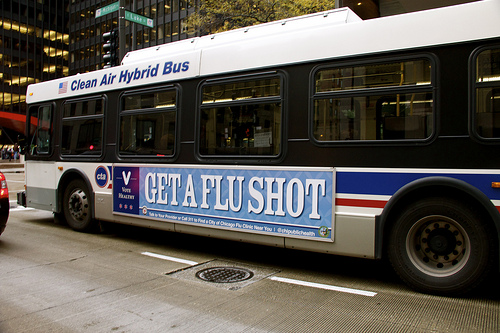 I will be getting a flu shot this year. It is mandated at my workplace but that is not the only reason I get vaccinated.
My personal reasons for getting a flu shot every year are:
asthma

age
post mitral valve repair surgery
All of the above would make a case of the flu more serious for me and I do not need a complicated case of the flu.
Fortunately for me, I have several options available as to where to get vaccinated, my doctor's office, my workplace or Minute Clinic at CVS. I am going to Minute Clinic.
Minute Clinics are available in many areas and you can go there and easily get your Flu Shot. This year there are several options…flu mist, mini needles, or the regular shot. I choose the regular shot. As a nurse, I am not afraid of needles…never really have been.
In a few days, I will be posting about my experience at my local CVS Pharmacy and Minute Clinic, so you can see how easy it is to get vaccinated against this year's flu.
Kids need flu vaccine too…a case of the flu can keep them out of school causing for missed work for you both…holidays are affected too…I cannot tell you how many holidays have been ruined by some crazy virus, so why take a chance with the flu?
I know vaccinations are not for everyone, this is not up for discussion with me. I vaccinate and will continue to do so. Please do not comment about my choice and I will not comment about yours.
Head over to the Minute Clinic website and learn more about what they offer as the winter and "flu and cold season" approaches,
Related posts:
Flu season is upon us: Get your kids vaccinated