Weekend Reading
Another summer Saturday! Are you ready to read? Here are a few articles that you might enjoy. Gift from the Sea is one of my favorite summer reads.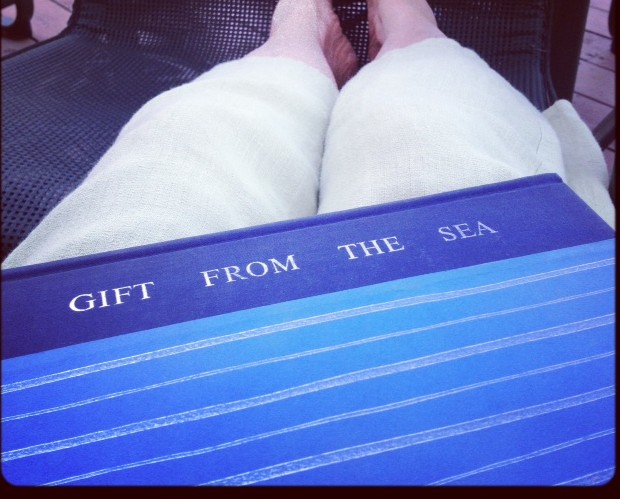 Social Media Pictures and Kids
Summer weekend time is full of fun and photo taking opportunities. Please be careful what you post on social media and always be aware of who can actually view and copy your pictures. Remember you are leaving a digital footprint wherever you go and it is not only your footprint but also the footprints of your kids if you are posting about them.
If we want our children to learn appropriate boundaries, we need to model them. Just like we teach them to say please and thank you and to speak up for themselves by modeling those behaviors, we need to model appropriate behavior on social media. We need to protect our children and remember that one day our kids might troll our timelines. It's already happened to me. What will they see?
Car Seat Safety
Kids spend a lot of time in the car during the week and the weekend is not any different. When you buckle them in their carseat make sure you have secured the carseat properly and never skip a step or take a short cut. Your child's life depends upon it.
The Car Seat Lady talks about the Volvo front seat child carseat that was on social media this week. Before you read anything or choose a carseat or install a carseat for your child please consider reading what the Car Seat Lady has to say. She is amazing!
Here is a post from a single mom. My own mom was a single mom over 50 years ago. It was not easy then and it continues to be difficult today for many of the same reasons. Even though dads are increasingly more involved in their kids' lives, moms still many times bear the brunt of the "responsibility" of the day to day lives of their children. Both parents can have their tough times don't get me wrong but when the "buck" stops with mom, you will find many truths in what this single mom has written.
I was young, dumb and in love when I got married at 17 – a week and a half after I graduated from high school. Two years later, I had a daughter. After the divorce (you saw that coming, right?), I was a 20-something with no car, no money, no work experience other than waitressing and a daughter who needed stuff.

Somehow she and I survived and she grew up into a decent human being I can be proud of. That first year or so sucked (read: I sucked), but here are a few things I learned in the Single Mom School of Hard Knocks that might be of benefit to you.
Enjoy your weekend and do something fun for yourself!