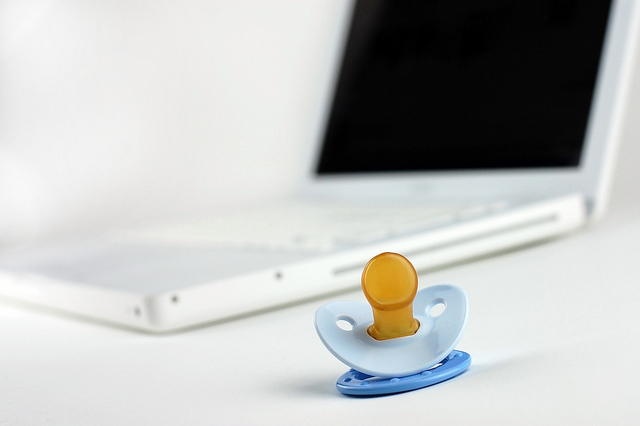 In fact, after the TIME article this week… I am not sure that I want to be mom enough!
These are my reasons why I do not consider myself, "mom enough"!
I did not breast feed either one of my children…yes there was a medical reason and it was 30 years ago, but so what?
I did not co-sleep more than one month when my daughters were infants…we did "co-sleep" during thunderstorms when they were older.
I did not wear my children around the house in a baby sling in fact I did not even know what a baby sling was at that time…. 1980′s
I fed my children Beechnut baby food and Gerber baby food…I did not make my own until they were toddlers.
I never heard of Dr. Sears…I had a book by Dr. Spock, which I did not read…I received a Growth and Development newsletter each month in the mail.
I did not listen to my mother or my other relatives who tried to give advice because I knew enough and had friends around me that had infants and we figured it out together…well sort of…
I could go on… but after my kids' meager beginnings it probably doesn't matter what else I DID DO as they grew into adulthood.
However, I am happy to report.
They still talk to me and me to them.
We celebrate holidays together although it is nothing like the "Gathering"(Christmas with Ed Asner)…
We argue…we bicker…we hug and kiss…for the most part we respect each other.
And another thing,
I do not carry around guilt…
I realize that I did the best I could with what I knew and had to give at the time.
Related articles: