Let them eat cake…and a Rainbow!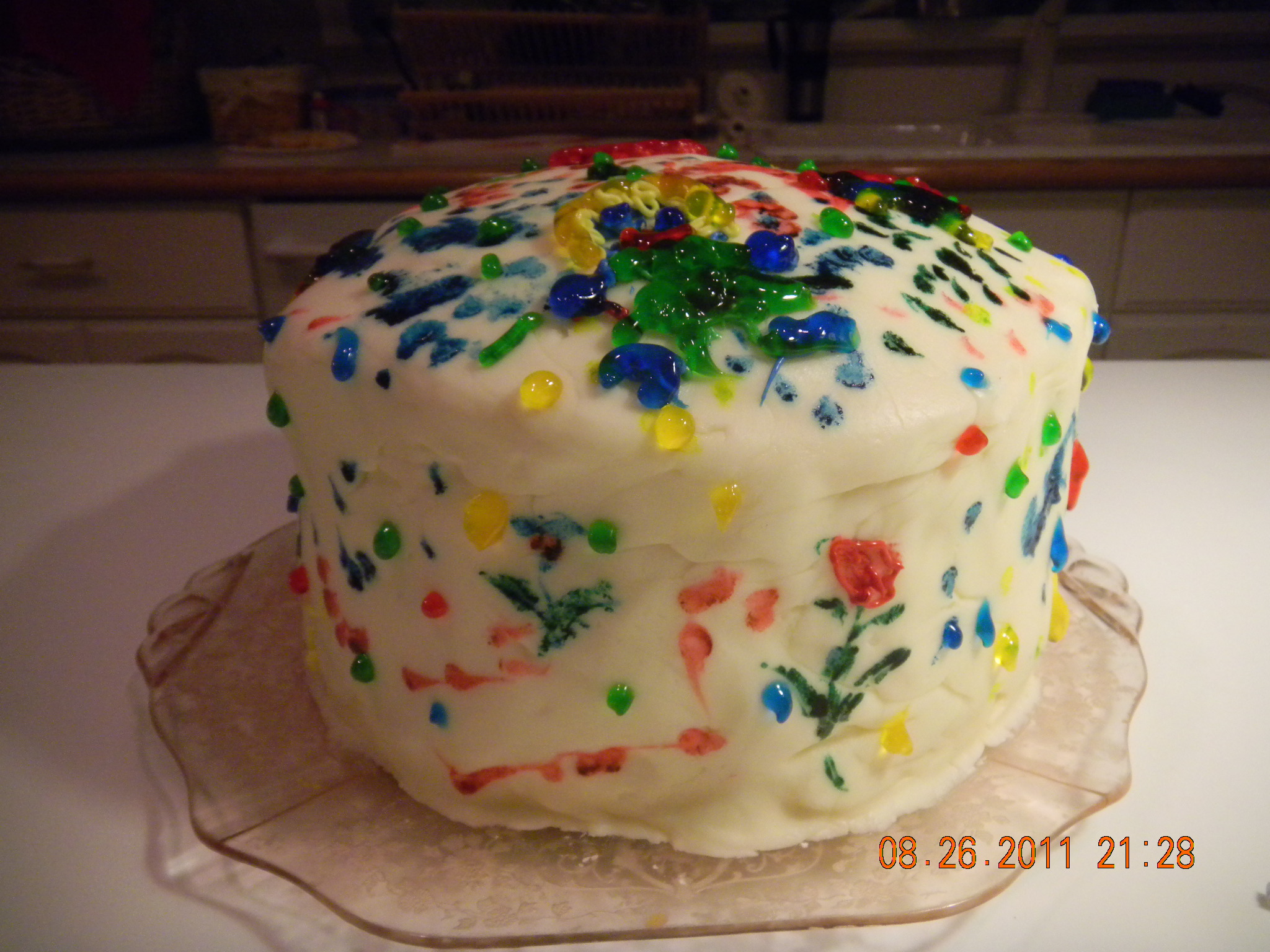 Grandchildren are truly a gift and I love them dearly.
My grandson is just a one year old and he already has a taste for some sophisticated foods thanks to his parents and their efforts to introduce him to a varied selection of fruits, vegetables and proteins.
For an eight year old, my granddaughter also has a sophisticated palate . She has been sampling various foods from early on but was found to have severe peanut and food allergies at age one so a great amount of vigilance has to be taken especially when we are eating in restaurants. Store bought baked goods are particularly problematic for her as cross contamination is clearly an issue of concern.
So this weekend when both of my dearest were together it was an appropriate time to celebrate with a Rainbow. I have been in love with this cake since I first saw it about 4 years ago and I actually put one together for my granddaughter's 3rd birthday! It is a spectacular picture when you initially cut into it and view the vivid colors. It is a smile built into a confection.
One of the best and most fun parts is to let the kids "doodle" on the icing to make this cake a personal piece of artwork as well as a dessert…it becomes a vision to behold and the kids love the excitement of getting the first colorful piece on their plate. What a sense of accomplishment they have enjoying some of their own efforts.
Baking this beauty is a labor of love as it takes patience, pans of colored cake batter, tons of softened butter and egg whites galore. It seems to magically come together layer upon layer…as you remember the acronym Roy G Biv ….Red, Orange, Yellow, Green, Blue, Indigo Violet. Although the actual cake has 6 layers by combining the blue and indigo into one layer.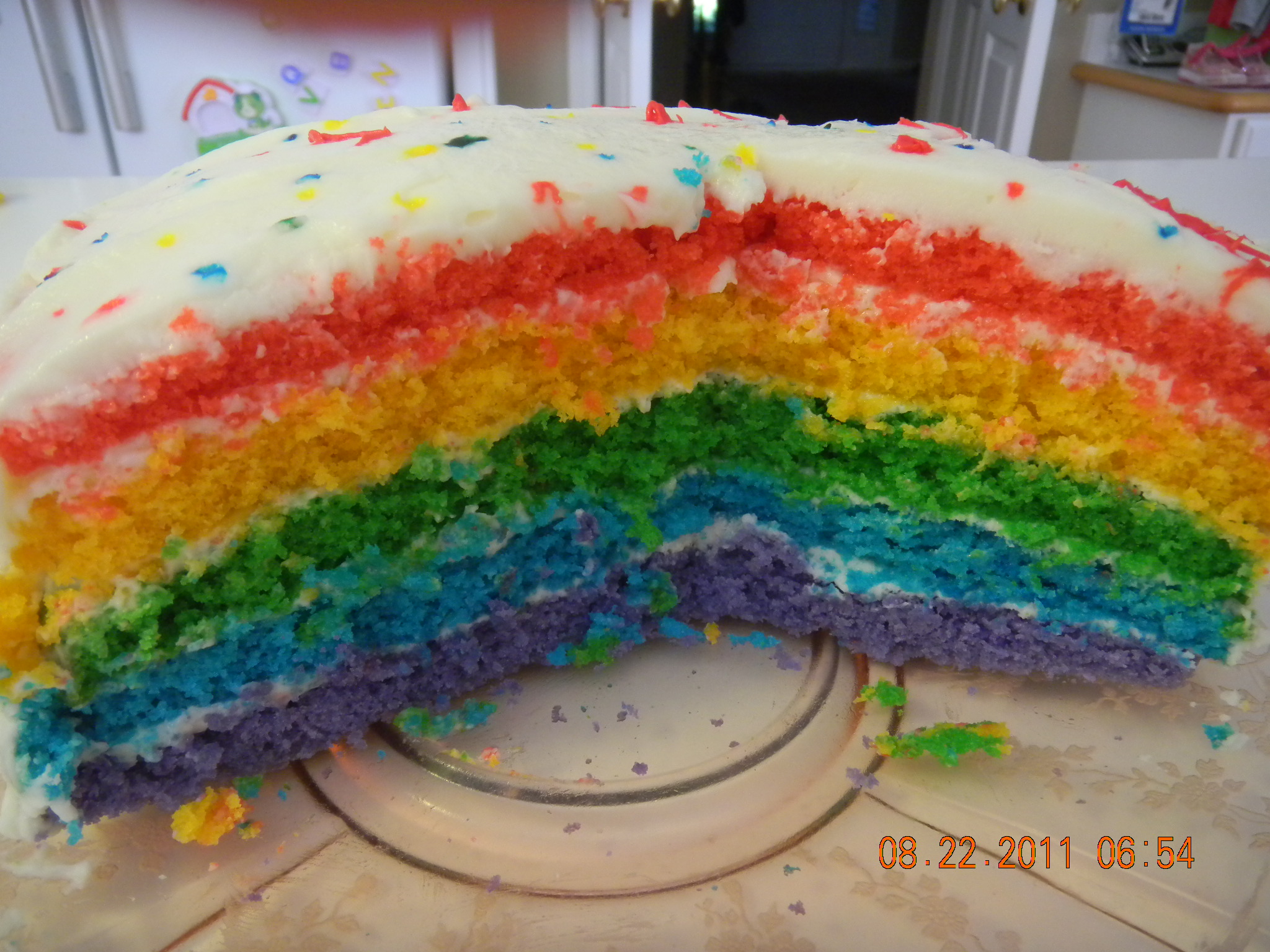 We celebrate our two grandchildren
and
the joy they bring to our loves…
the same joy we feel
when we see a RAINBOW across the sky