Muppet Love
If you know me then you are aware of my love of the Muppet characters
http://www.youtube.com/watch?v=DQiGyBiNjLI
My love affair with the Muppets began in the 80's when my children were very young. At the time we were living on the Treasure Coast of Florida without cable television. It was a lucky morning on the weekends when our antenna would capture Public Televison signal from Miami.
The new Muppets Most Wanted promises to entertain adults and children alike with all the "old characters" making an appearance.
Who is your favorite muppet?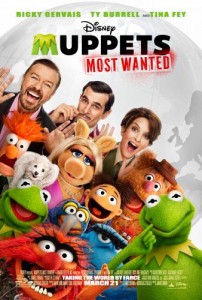 Mine is Kermit!
<a href="http://www.bloglovin.com/blog/11977339/?claim=aknn4sgkgzu">Follow my blog with Bloglovin</a>