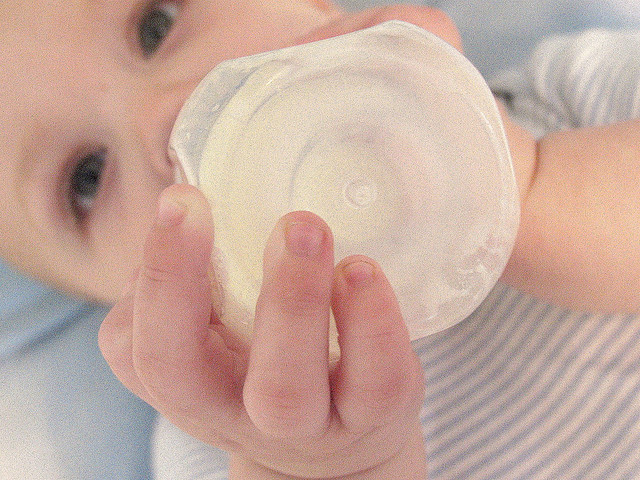 If you are familiar with my blog you already know that I support moms and their freedom of choice when it comes to feeding their babies. Although as a professional, I know that breast feeding is healthier for babies, I also know that there are circumstances in every mom's life that influence the choice she makes as to whether to breast or bottle feed.
This being said, I find Nestle's history with regard to formula feeding is worthwhile knowing, so that when a new mom is making her feeding choice, she does it with full knowledge of how formula makers try to influence her directly and indirectly.
I want to also say that I am not judging moms who formula feed…I did and have never regretted it. My choice was made for me since I was on Heparin and Coumadin which passes to the infant in breast milk… but to be truly honest as a mother-baby nurse in the late 70's and 80's  I saw so many moms have such a difficult time breast feeding I was scared to try it myself.
And in the effort of disclosure, I am aware of my personal experience and choices so I make an effort not to allow my feelings to influence my work with pre-natal and new moms, who are desiring to breast feed.
Please read Nestle's history in the following link…I think that you will find it very interesting. It is big business at its worst!
Nestle's Infant Formula Scandal – Business Insider.
Related posts:
https://parentingintheloop.com/2013/04/23/what-moms-should-know-about-feeding-baby/