Pregnancy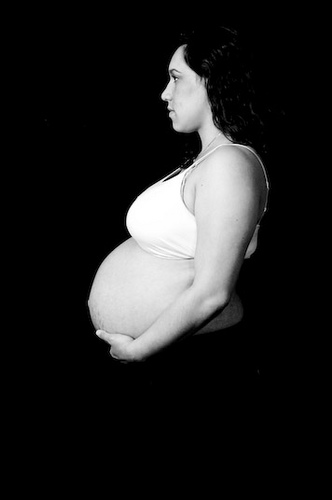 I am starting a series about pregnancy and over the next few months "Parenting in the Loop" will feature topics that are relevant to women, who are expecting a baby. Hopefully, parents and grandparents alike will find this series interesting.
Pregnancy can be a scary situation for both women and men, but this need not be so. Although it is a normal condition, for the first baby it is all new. New can be nerve wracking with all the physical and emotional changes that accompany the pregnant state of being.
If you are a planner then taking time to do some preconceive planning may actually be a stress reducer.
To erase some of the anxiety from this normal reaction of fear, some couples plan a preconception checklist. Preparing for pregnancy helps to squash some of the fears about situations that you actually do have some control over.
The March of Dimes has compiled a short list that might help with deciding if you are ready to become pregnant. You want to be in the best health that is normal for you.
Here we go:
Some items may or may not apply to you.
I've talked with my partner about having a baby.
It is important to for partners to be on the same page here. Support is essential.
I've stopped smoking, drinking alcohol and doing drugs.
Smoking, drinking alcohol and doing drugs is harmful for a growing fetus especially in the early days of pregnancy when you may or may not realize you are even pregnant.
I've started saving money for the baby.
Babies are costly. Having a little "cushion of cash" can help with expected  and unexpected expenses and decrease worry.
I'm taking a multivitamin with 400 mcg of folic acid in it every day.
Folic acid is an important vitamin for baby growth and development.
I've had a medical checkup before trying to get pregnant.
Being in your best health possible for you is a good start for any mom-to-be.
I've asked my provider about medicines I take.
All medications should be reviewed with your physician as many of them can cause deformities.
It would be good to be at a healthy weight or take care to weight manage during these nine months.
I know which maternity costs my insurance pays.
Having a baby can be costly, so a review of your insurance coverage would be helpful in managing expenses so that finances do not bring on more worries.
via Preconception checklist | Pregnancy | March of Dimes.