Weekend News : March is Trisomy Awareness Month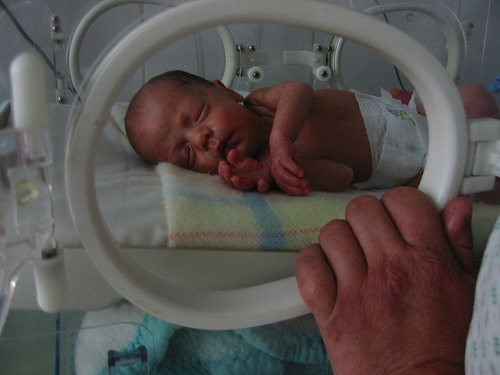 All moms-to-be want to deliver a healthy baby.
From the time a woman learns that she is pregnant it becomes important to maintain a healthy diet and lifestyle so that the growing embryo and fetus has the best chance of developing normally.
Trisomy is determined early in pregnancy when there are three chromosomes in every cell rather than the normal two.
Chromosomes are the structures in cells that contain genes. Each person normally has 23 pairs of chromosomes, or 46 in all. An individual inherits one chromosome from the mother's egg and one from the father's sperm. When an egg and sperm join together, they normally form a fertilized egg with 46 chromosomes.

Sometimes a mistake in cell division occurs before a woman gets pregnant. A developing egg or sperm ends up with an extra chromosome. When this cell joins with a normal egg or sperm cell, the resulting embryo has 47 chromosomes instead of 46.
March is Trisomy Awareness Month. Many of us know someone affected by trisomy. All cases of trisomy  are unique as is each affected individual.
Several developmental problems are associated with trisomy
Over the last 10 years there has been much research by the March of Dimes which has given us more information about this chromosomal disorder and the associated abnormalities.
I know the weekend is sometimes as busy as our work week. The last month or so has been full of news that for some of us has been upsetting. I find that reading and keeping myself knowledgeable about topics reduces my anxiety especially it it is a worrisome issue.
As I write this, we are faced with many organizations possibly losing funding to do the research that will give us the ability to live a life that is the healthiest possible.
If you read this article and the link below from the March of Dimes over the weekend perhaps you will give thought to supporting this deserving organization.
If you don't remember polio it is because when I was a child a vaccine was developed to prevent it…the March of Dimes was supportive of the research that ended this deadly disease.
I hope you all enjoy this almost Spring weekend.
Source: News Moms Need » Blog Archive » March is Trisomy Awareness Month