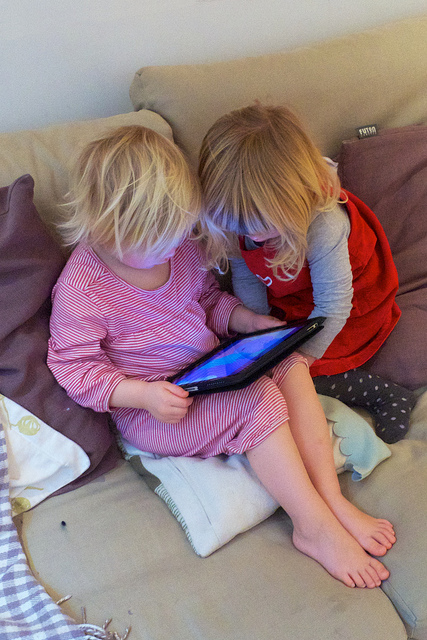 Asthma is a scary experience particularly when one of your children has asthma. Sometimes new parents may not even recognize the symptoms, since many times the child will present with only a cough initially.
But if your child is having difficulty breathing or catching his breath you should contact your pediatrician or go to the emergency room as soon as possible…you may not actually hear your child wheezing but he may need emergency treatment.
Asthma is a chronic (long-term) inflammatory disease in which the airways become blocked or narrowed. This is usually temporary, but it causes shortness of breath, trouble breathing, and other symptoms. If asthma becomes severe, the person may need emergency treatment to restore normal breathing.
Colds and allergens are two of the most common triggers of asthma in kids. Children with who have asthma are usually evaluated after infancy.
If left untreated asthma in children can become very problematic especially when they have a cold…colds often go straight to their chests and they may experience wheezing and coughing particularly at night and the child may have difficulty sleeping because of it.
Although asthma can have multiple causes, it is not uncommon to see two or more causes present in one child. These kids can experience recurrent bouts with bronchitis, shortness of breath and wheezing, when exercising, weather can also factor into asthma as well as environmental causes.
Here are 7 Interesting Asthma Facts
If your young child is exposed to certain environmental factors, she may develop asthma.
Your child could have asthma even if he doesn't wheeze.
A doctor might call your child's symptoms "reactive airway disease" instead of asthma.
If your child had eczema as a baby, she is at higher risk for developing asthma later.
Asthma doesn't need to limit your child's activities.
Even if your child has only mild asthma, you shouldn't let your guard down.
Your child's treatment plan should be reevaluated every three to six months.
Asthma: 7 Surprising Things You Should Know.
Asthma and Allergy Foundation of America – Information About Asthma, Allergies, Food Allergies and More!.