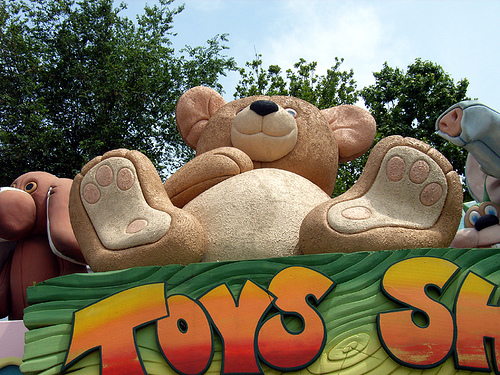 As I stare at all the toys strewn around my family room, I wonder what I can actually put away, giveaway or throw away. I am sure that many of you face the same issue with kids toys.
It is true that children learn from even the most basic household items…so why all these toys?
Well, many are impulse purchases and an equal number are gifts.
How do you control the number of toys in your midst….especially when there are 2 or more children in the home?
As you know I am a fan of Janet Lansbury. This morning I came across this article for those of you looking for household items that turn a child's world into a discovery adventure.
A couple of thoughts:

1. Allow your child to enjoy discovering them. Rather than presenting the jars to your child, include them in his or her play area, either with the tops on loosely or already separated.

2. Let whatever is, be. Trust children to use the jars their way and in their time.

3. Remember that young children are process oriented. If the jars are loosely closed, they will accept them that way, at least for a while. If you've left the jars and lids separated, there's no need for your child to know that they are supposed to go together.

4. Let go of the impulse to tell or show children what the jars do, because this will likely create stress that is totally unnecessary and a dependency on the adult to fix something that otherwise wouldn't need fixing. Again, let what is, be, and you will make room for independent, experiential learning and the power of discovery.

5. Relax, observe and enjoy your child's experiments with the jars and the way she uses them in conjunction with her other toys.