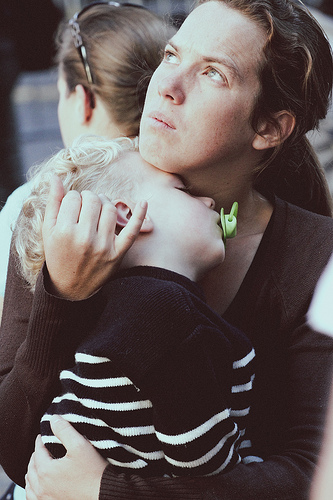 A beautiful letter…written by a mom, who realizes what "real" power means. I could not say it better than she has.
Please use the link to read her entire post it is lovely.
Dear Daughter,

I hold you close. Lithe little toddler body squirming against me as you try and settle. Small human child. One day you will be big and tall and strong. A grown woman, not the little girl I hold now in my arms as you try to relax and sleep. Not the little kid whose body is frantic to move and bursting with energy that even a whole day of play can't consume.

I see many things in you.

via Being a Powerful Parent and Raising You With Empathy | Nurshable.