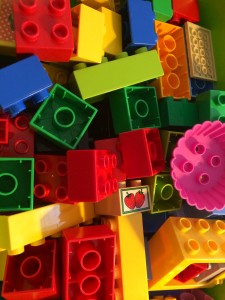 With the holidays fast approaching, it is time to pick out toys and children's gifts.
Here are some safe gift giving tips for small children.
If you are buying for children of different ages, remember to heed the age warnings on the toy labels and protect younger kids from their sibling's toys that could be potentially dangerous for them.
Button Battery Warning:
Swallowing coin size lithium batteries from electronic devices…
remote controls,
watches,
key fobs,
musical greeting cards
and flameless candles
can be potentially life threatening to children and sometimes they are easily accessible.
Toilet Paper Roll:
If a toy can fit through an empty toilet paper roll, it could block your child's airway and choke your child.
Toy Purchases:
Even though it is a law that toys labeled for kids under 3 cannot pose a choking threat…there are parent responsibilities.
look for small, removable parts
parts that can break off.
look for recalls- americanbaby.com/recalls
be particularly careful of hand-me down toys