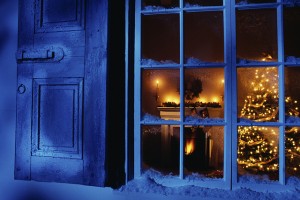 Kids and the Stress of the Holidays…
I know, what stress is it when you are a kid and looking forward to gifts and toys and all kinds of stuff that comes along with Christmas and Hanukah and other gift giving holidays?
The best way I think we can go about figuring out what might bother our particular children is to look at what bothers us and look back at what we "hated" about the holidays when we were their age.
Looking back with empathy…
Here are some of my memories…
I hated leaving my own house on Christmas Day to visit relatives…Christmas Eve was okay but leave me alone with my gifts and my grandmother's, who lived with us  food on Christmas.
Now my parents were divorced so it was somewhat contentious when I did not want to go visiting on Christmas. I was made to feel guilty for not wanting to dress up and go to my father's family.
I hated some of the awful presents that I received year after year from relatives who will remain nameless. Usually they were "regifts" like gloves that were too big and other awful stuff.
I also hated having to kiss and hug various relatives that I hardly ever saw except for the Holidays.
Now granted I am a grandmother and I imposed some of my family rituals on my own kids but not many …we always had Christmas at home.
However, Christmas Eve was another story…we spent many Christmas Eves with a family that has adopted us since our own family is across the country.
Here are some holiday simplifying suggestions from our Montessori school, for you and your children…the kids may actually thank-you with their good behavior.
Keep your television off as much as possible- your house will be quieter and the advertising will be less. Hopefully it will decrease how much you here these words…"I want…"
Try to simplfy your own holiday expectations which might lighten your mood which is a wonderful gift to yourself and your family.
Consider saying the word "No" more often when it comes to traveling…going to other homes for Christmas Day…no, to too many parties, decorations, too much food, too many presents. If there is something that you don't like…try saying, "NO".
Consider being more "Green" when it comes to wrapping paper, cards and food. It is a good thing to teach your children and it is a way to limit some of the "stuff" that is just not important and that may just be driving you crazy.
Gifts take on a life of their own during the Holidays…try asking for gifts to your children's college fund instead of a gift that your child does not really need.
Family traditions…you might want to begin some of your own traditions…you do not have repeat the traditions that you grew up with and those that your partner grew up with…how crazy does that get? Develop some of your own traditions that can combine what you both like best and that your kids like.
Now about those holiday hugs and kisses…your child should not have to hug and kiss all relatives and friends that he does not even know or remember. What is this telling him…it is telling him this, when he is uncomfortable with certain people touching him…it is okay for him to just say hello and nothing else. Consider the message that we are teaching our kids and then leave the hugging and kissing up to them.