Did you know that I write another blog over @ChicagoNow?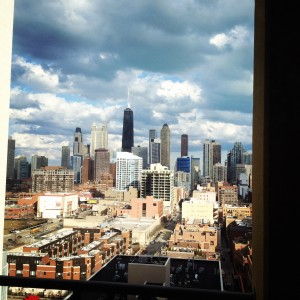 For several months now, I have been publishing thoughts on a blog at "Today's Grandmum". It has been challenging to keep up with new and interesting stuff on two sites and I am not sure that as of this moment I would consider myself successful at this challenge…at least not yet!
This past Sunday, I was able to enjoy a front page New York Times story about a NYC firefighter. It touched my heart in many ways. It was a short memoir experience of sorts, which made me experience the empathic feeling of being in Firefighter Sullivan's heavy gear. I shared his anxiety and fear and finally his relief and joy afterwards.
Firefighter Sullivan's experience as a "probie" in New York City's Fire Department was chronicled from his lowly firehouse chores to his "baptism by fire" at his first fire where he rescued an infant with whom he shared his oxygen mask to give the child needed air to save his life. A new firefighter rarely has enough oxygen for himself during his first fire due  to his nervousness which cause him to suck in from his tank rather than just breathing normally thus depleting his reserve of oxygen must faster than normal.
First fire stores are burned into a firefighter's memory forever more. They use their story to help other young firefighters prepare for their initial fire.
Firefighter Sullivan's "baptism by fire" inspired my latest blog post @ChicagoNow
I invite you to read my blog, Today's Grandmum for the full story.
Let me know what you think about my new effort. Read a few of the posts and remember comments are always welcome. I appreciate all my readers and would love to hear from you here and over at ChicagoNow where there are many interesting blogs by some very talented writers.