Pregnancy at 16 Weeks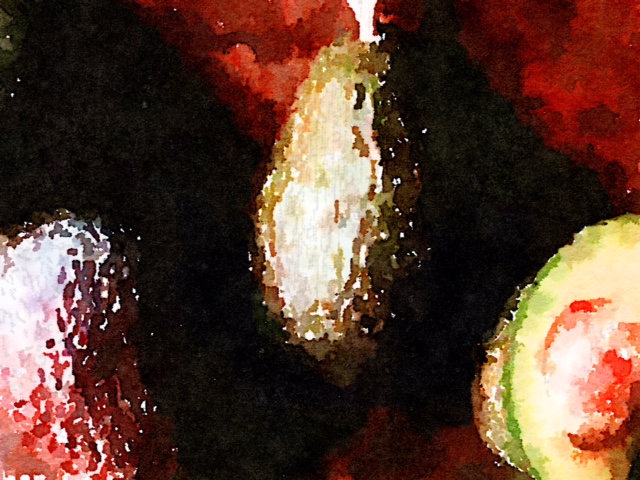 How your baby's growing
Your baby is the size of an avocado about 4 1/2 inches long and 3 1/2 ounces.
his head is more erect
legs are more developed
his eyes have moved closer to the front of his head
ears are closer to their final position
scalp patterning has begun
toenails are starting to appear
his heart is pumping 25 quarts of blood each day
Life and pregnancy:
the top of your uterus is halfway between pubic bone and your navel
your round ligaments are thickening and stretching as your uterus grows
there is probably less nausea, few mood swings and glowing skin
overall there is a sense of "well-being"
soon you will be feeling your baby's movement
you may feel the movement between 16 and 18 weeks but maybe not until 20 weeks
the early movements might feel like gas bubbles or little flutters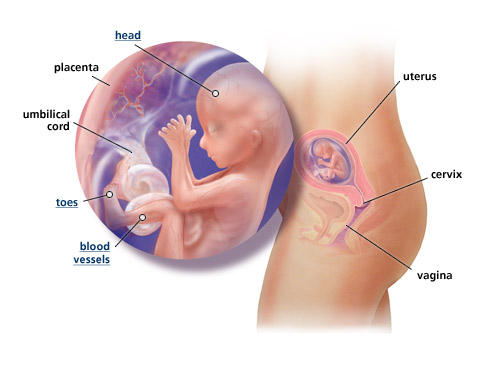 You probably will gain about 12 to 14 pounds this trimester, with a total gain of 25 to 35 pounds if you began pregnancy at your average weight. Follow the guidelines of your caregiver.
As a couple you might want to plan a romantic getaway because we all know how hard it will be for you to both getaway for even a weekend alone once your baby arrives. By your third trimester, the time might be flying so fast and you might not feel like going away or you might not even feel too romantic. Even planning a stay-cation might be just what you need during the second trimester.