Pregnancy at 21 Weeks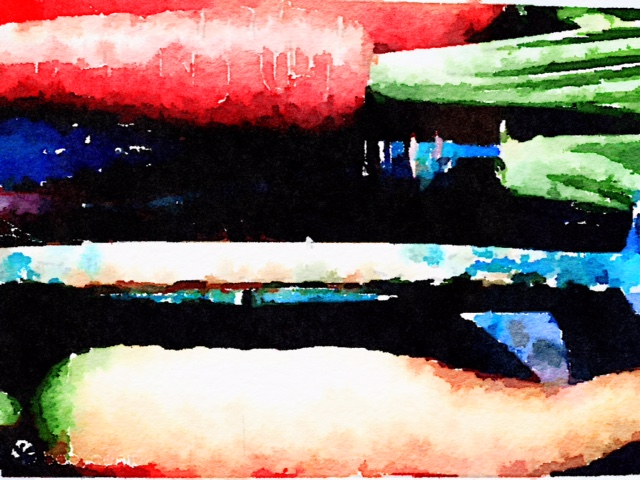 Wow…your baby is really growing and weighs in at around 3/4 of a pound and is now 10 1/2 inches long…the size of a carrot.

His kicks and movements are felt more at this point and a pattern of wakefulness may be experienced by you.
Your life now at 21 weeks pregnant:
You are probably feeling pretty good now so enjoy this time
If you have acne, increased oil production in your skin may exacerbate your break-outs. Wash with a gentle soap and check with your doctor before taking any oral acne meds as some can be hazardous during pregnancy. Even check with your doctor about topical products as well.
Varicose veins can appear now due to increasing pressure on your veins and increased progesterone levels. This can be hereditary so if other family members have varicose veins you may develop them also. Minimizing them … suggestions include, daily exercise, elevating your feet and legs whenever it is possible and sleeping on your left side…maternity support hose is also recommended.
Spider veins may appear also, these are not varicose veins, they do not cause discomfort and may actually disappear after your delivery.
Your baby preparation:
Start your baby registry
Suggestions: do not register for clothes, you will get clothing, friends and family love to buy these cutie things, do ask for big ticket items because friends and families like to join in on these gifts rather than clothes because they know you will need these things.
Is sex ever off-limits during pregnancy?
You'll need to abstain if you have any of the following conditions or symptoms:
placenta previa
premature labor
vaginal bleeding
abdominal cramping
cervical insufficiency
a dilated cervix
your water has broken
You'll also need to abstain if you or your partner has an outbreak of genital herpes or feel one coming on. Avoid intercourse and other genital contact for the entire third trimester if your partner has a history of genital herpes (and you don't), even if he has no sores or symptoms. The same applies to receiving oral sex if he has oral herpes (cold sores). Finally, don't have sex if you or your partner has any other sexually transmitted infection unless you've both been treated and follow-up testing was negative.

There are other situations in which your healthcare practitioner may advise you not to have sex.