Summer and Pregnant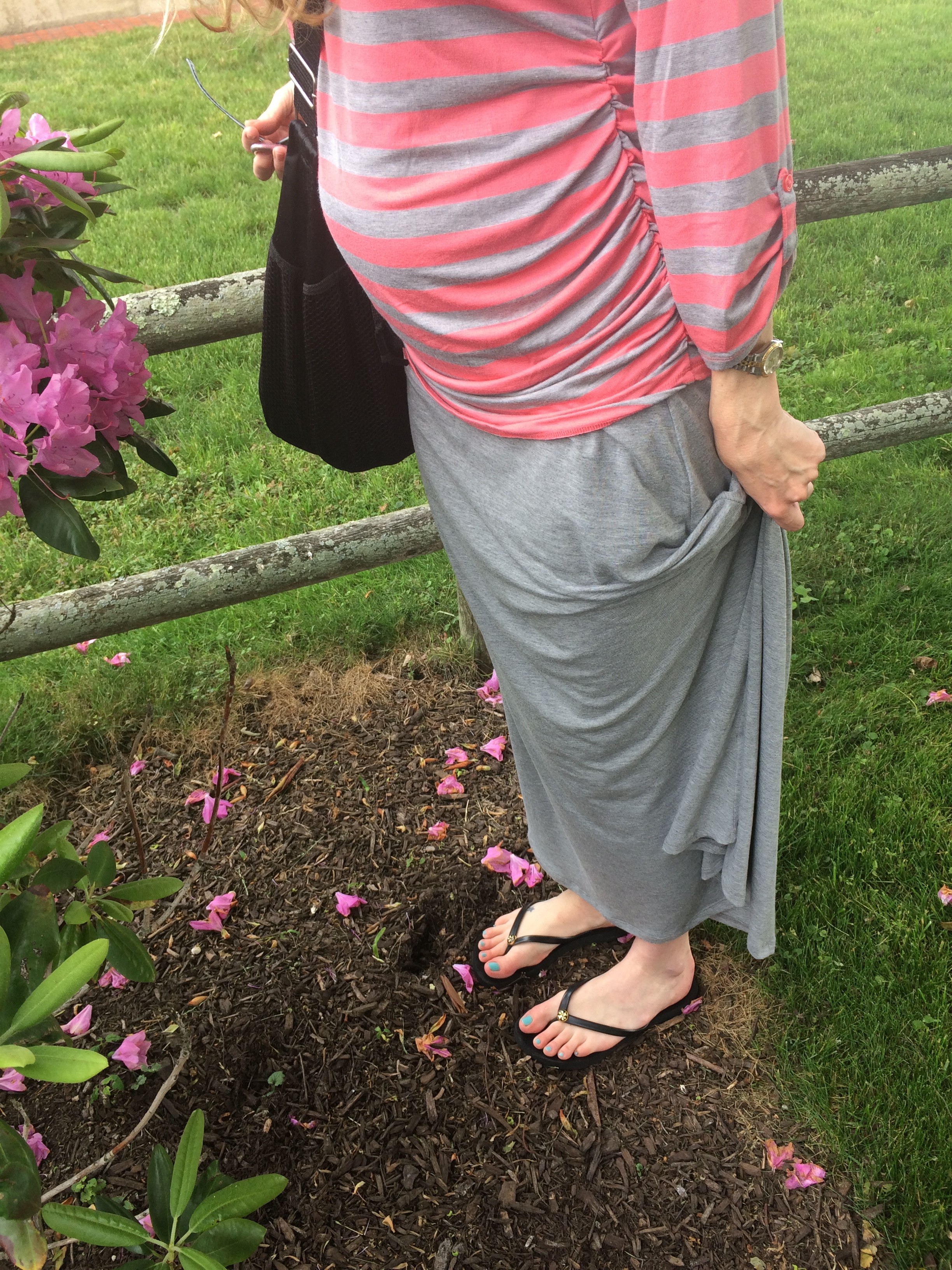 Thanks Tory!…
My third trimester is during the summer. This very pregnant mom-to-be needs to make sure that she has a comfortable pair of flip-flops.
I live in a beach town so they are a must!
I found that Tory Burch's flip-flops are the most comfortable pair. I recommend them for anyone who is pregnant to get them through the summer looking chic! A black pair can be perfect for the beach or can be dressed up for a night out.