Sleep like a baby but not when you have a baby!
Sleep has become an obsession since the last trimester of pregnancy according to my daughter, who now has a three month old.
Tired is how she describes herself
Fortunately my grandson is a decent sleeper and has been since about 5 weeks old.
Some how that does not ease the new parent fatigue…feeding, diaper changing, napping, feeding, changing, tummy time…more feeding and changing.
It seems that rest escapes many parents from the birthday of their first baby.
I wish I could say that this changes as baby gets older…
But really…
It does not get better
At times It actually gets worse
randomly waxing  and waning.
Here is how sleep goes…
Sleep becomes difficult during the third trimester of pregnancy, probably to get you ready for the parenting road ahead.
After the baby is born, you will initially be up peeing and then feeding and changing your newborn every 2 to 4 hours. It will seem like a never ending cycle.
Sleep deprivation really begins to take hold now so you might as well get used to it.
If you go to bed late because you want to watch a movie or even read a book that will definitely be the night your little one (no matter the age) will wake up screaming for whatever reason at around 3 am.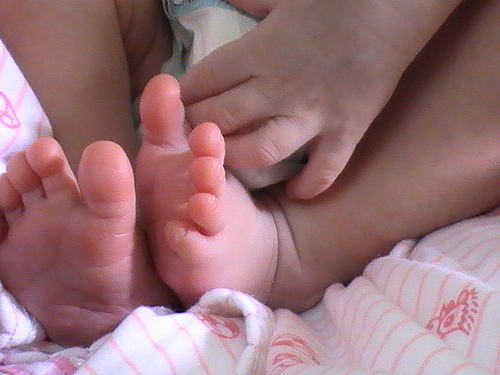 Have no fear the teen years provide no relief because then you will be worrying about your kids being out till curfew or later.
You might as well face it you might sleep again when your kids go to college
It is a plus for the "empty nest".
Many have traveled this foggy road of sleep deprivation which is little consolation.
What are some of the ways you deal with sleep deprivation?
Do you have empathy for sleep deprived parents?