"Toast Tuesday"
I am going to recommend a blog that I thoroughly enjoy…"MommasGoneCity"by Jessica Shyba. I had the pleasure of meeting Jessica at a conference and she is just as nice in person as she is on her blog.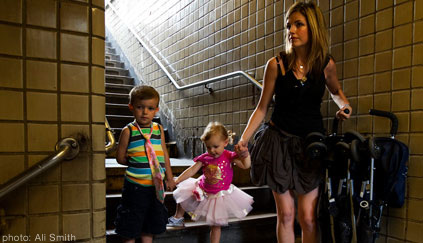 Jessica shares moments in NYC and in her beloved Bay Area outside of San Francisco that are all about what life is like with 3 young children. In a fresh and honest way, Jessica expresses her joys as  a mom along with her moments of frustration.
Personally, I love her photos, especially the ones of my "home" town New York. She brings me back to a time in my life when I was experiencing similar days with my own children some 30+ years ago.
However, unlike Jessica, for me there was no internet nor digital photography. I would like to think that I would have used social media in the same way as "MommasGoneCity" has, to keep in touch and share my life as a mother with my family when I moved away from them so many years ago.
Jessica, you are one of my favorite bloggers…I look forward to following your blog as it continues to evolve.
🙂
http://www.babble.com/mom/work-family/the-top-50-mom-bloggers-of-2010-2/mommas-gone-city/