Vanity Fair Gives Back
As I told you all, I attended a wonderful meeting of mom bloggers, MOM 2.0. in Scottsdale Arizona a couple of weeks ago. While there I enjoyed visiting with great sponsors one of which was VF Lingerie
As a thank you they are offering you a discount with purchase from their online site until May 18 2015.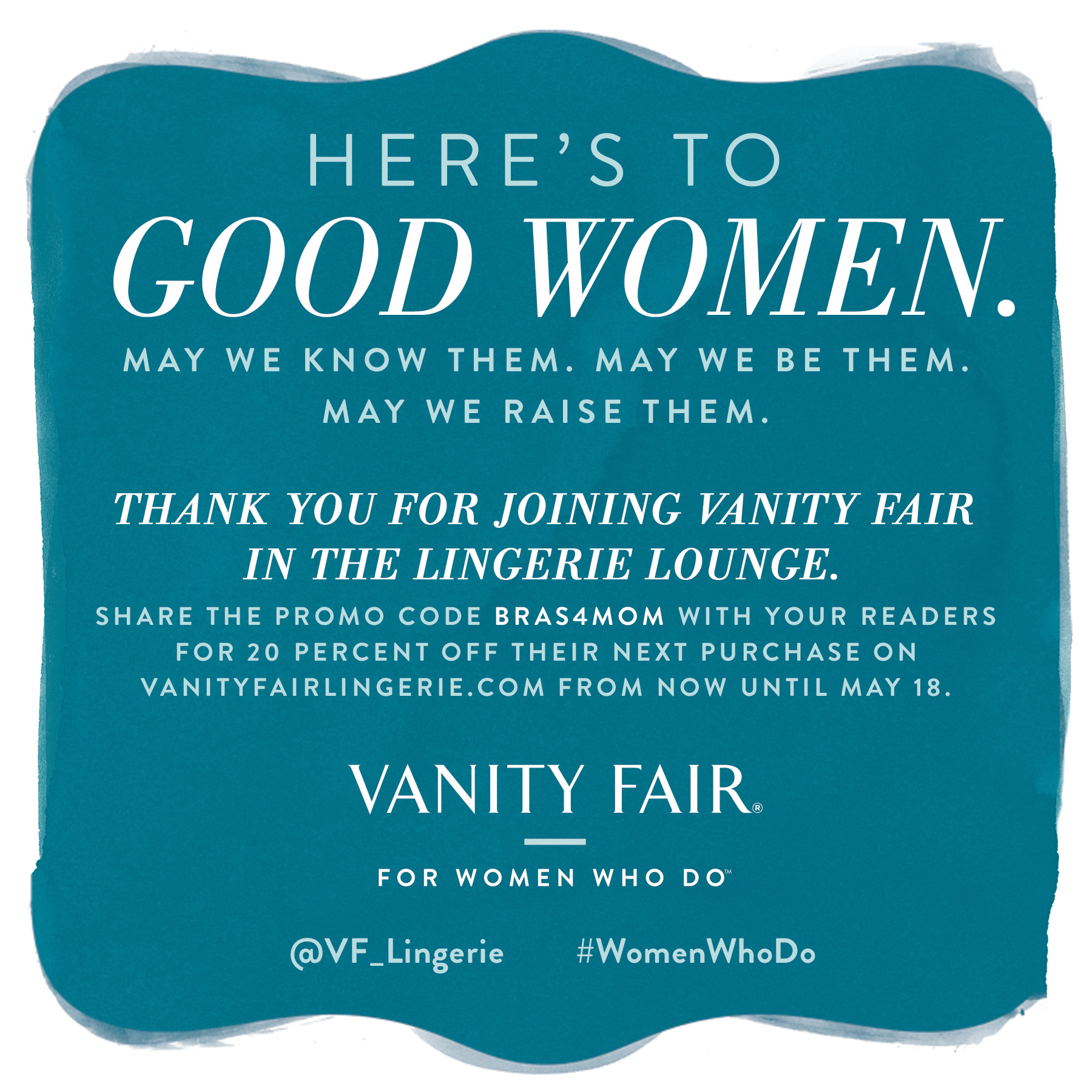 Thank you to Vanity Fair for this opportunity.
We're partnering with Dress for Success® to support women who are overcoming obstacles and finding lasting careers and happiness. Because all women deserve a chance to succeed in life, love and the pursuit of whatever they dream.
Source: Inside Vanity Fair
This post was not sponsored.