A day at the beach with kids sounds like fun and it can be with a great deal of effort usually on the part of the adults, usually the moms.
For many years we vacationed on Martha's Vineyard, where we were a short walk away from the beach in Edgartown and a beautiful short ferry ride from the beaches on Chappaquidick.  It was idyllic in many ways and I have so many fond memories from those vacations with my daughter, her friends and various family members who joined us for all or part of our vacation time.
Our house was small but could sleep 7-8 people in a pinch or 6 very comfortably. It was not air-conditioned which proved to be somewhat hellish at times when the temperatures soared to the 90's. We did have boxed fans which kept humming through those sultry days and nights. Some times it was even to hot to pack up and make the "trip" to the beach…those were the days spent on the sofa in front of the fan reading.
You probably are wondering what prompted this post…well I happened across two blogs today that discussed what it takes to create a fun day at the beach.
My answer… MOM and lots of planning…food, toys, umbrellas, towels, coolers, chairs, sunscreen…drinks and plenty of sweat and patience. If you have really little ones then of course you need extra bathing suits and swim diapers.
I would begin packing in early June for our July trip to the Vineyard…why?
Because summer rentals on the Vineyard usually do not come with linens. So I would send stuff ahead to the Mailroom in Edgartown where it would be waiting for me. We would take a very early Ferry on Saturday and hustle off to pick up our cartons filled with the sundries necessary for a comfortable couple of weeks at the beach.
I would be remiss if I did not include here the fact that we had to fly from Chicago on Friday night and drive to Woods Hole where we would all pile in to the Nautilus Motor Inn for the night…in later years we stayed with a college friend in Falmouth for the night.
From the Nautilus you could hear the comfort of the Ferry horn and quickly walk to the dock. We had to purchase our Ferry tickets in February in order to take a car on board…all of this was done by MOM. Even the Nautilus had to be booked well in advance…as it was a very popular place come summetime.
All the preparation was worth the lazy days spent on the Vineyard which still remains one of my favorite places and memories.
Finally on move in day ..there was the obligatory trip  to Stop and Shop and Cronigs to buy staples like chips and dip and drinks. We would shop each daily for the catch of the day and head "Up Island" to the Farmers Market for our favorite pies and jams and containers of Pam's Pesto.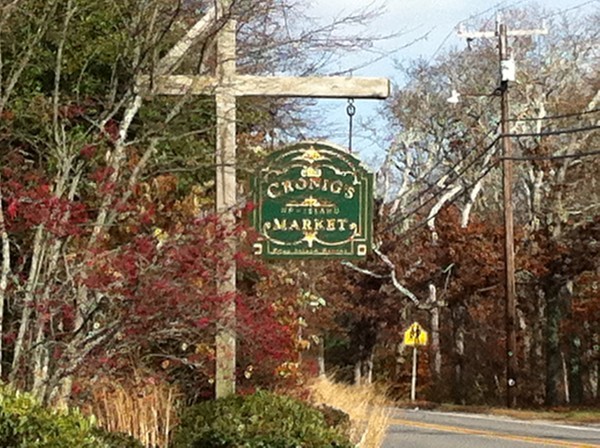 Each morning MOM (me) would assemble all the "stuff" for the beach. Now mind you we stayed there most of the day…so snacks and lunch were necessities. The beaches that we liked had no concessions so you were at your own mercy when it came to food and drink.
There were always many hands to get us to the beach and back…but those hands disappeared fast when it came to washing and drying the towels and  cleaning the cooler making ready for the next day.
Then there was dinner for the hungry souls that had spent the entire day reading, roasting, rollicking and eating in the sun or under one of the umbrellas that we had lugged along with us.
Finally after a relaxing dinner…day was done after a short walk to SCOOPS in Edgartown for the obligatory ice cream.
Yes, MOM made it happen…but this MOM really enjoyed those days and sultry nights at the beach.
Martha's Vineyard just makes me feel nostalgic about times gone by…but now it's on to this MOM and trips to the beach (no longer Martha's Vineyard)…SIGH… with grandchildren, where I am still the organizer with help from PAPA.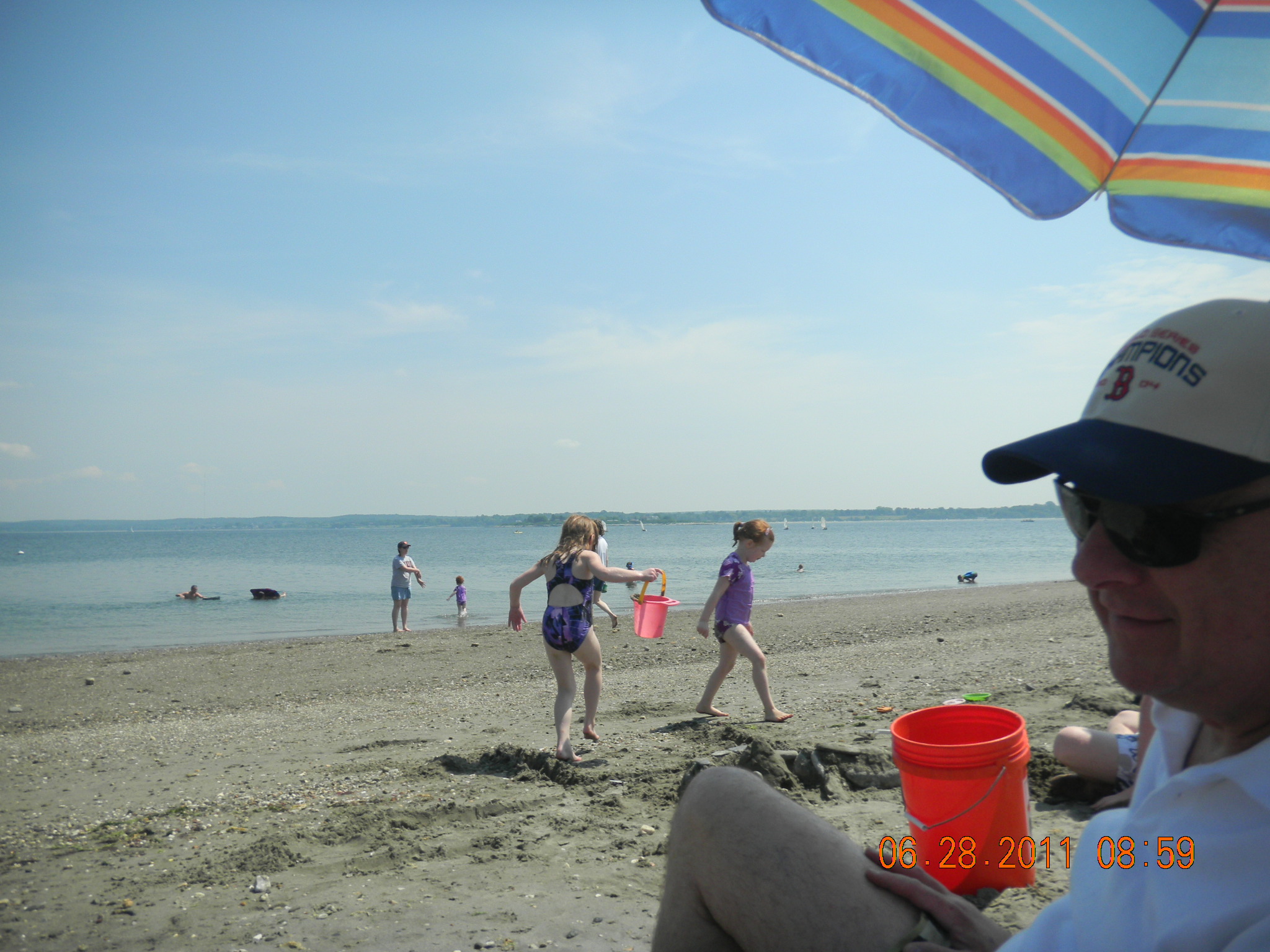 It is hard to know who enjoys the beach more us or our grandchild.
Who plans fun with the kids or grandkids in your family?